Setup programming tools
In order to start programming with Totem products, a development environment is required. We use Arduino framework, as it is well known and easy to start with. Totem provides full integration and documentation, so only a few steps required to get started.
At the moment there are 2 supported choices to program RoboBoard X4:
Arduino IDE
Original Arduino development environment with basic functionality, but easy understandable for beginners.
PlatformIO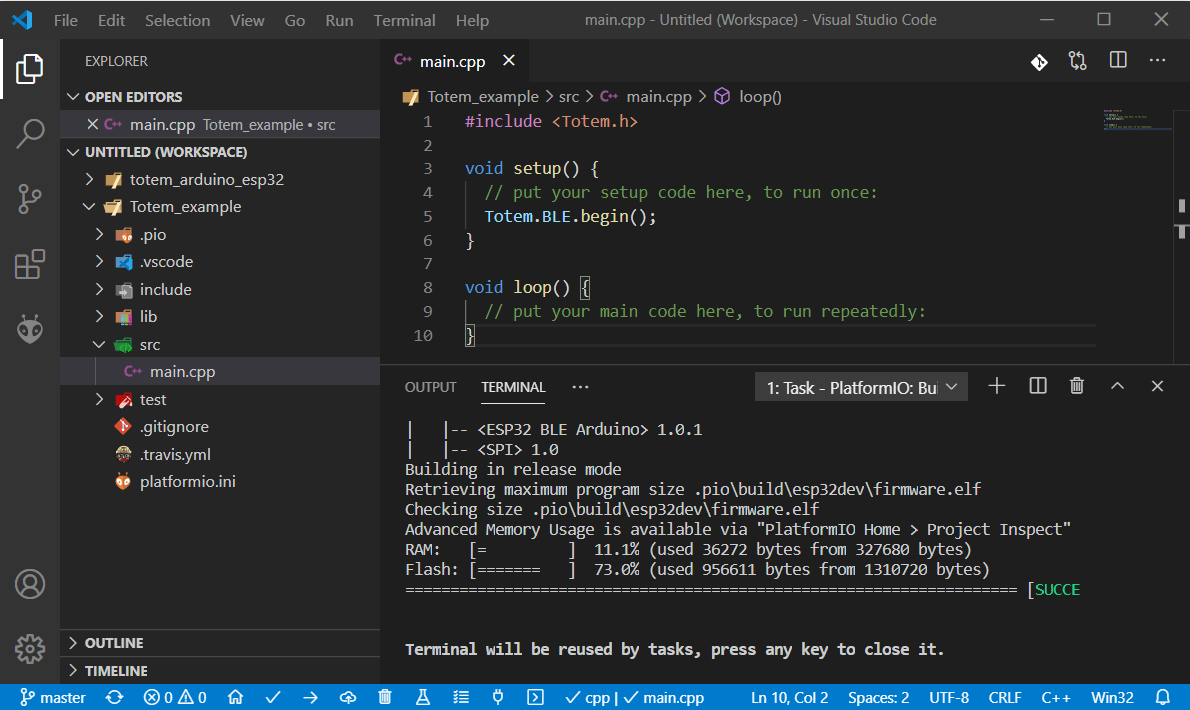 Development environment built on top of Visual Studio Code editor with all modern features like code indexing, autocomplete and much more for advanced users.